Kia Picanto - Hyundai Grand i10

Low Season: From April 14 to December 14
High Season: From December 15 to April 13
All our cars are insured against all risks, with unlimited mileage and 24-hour assistance.
Prices include TGCA (4%). Payment by credit card or cash.
Low Season
€29.12 / day
€160.16 / week
High Season
€36.40 / day
€202.20 / week
Child booster seat
€5 / day
Young drivers (-25)
€5 / day
Grand-Case Airport Fee
Free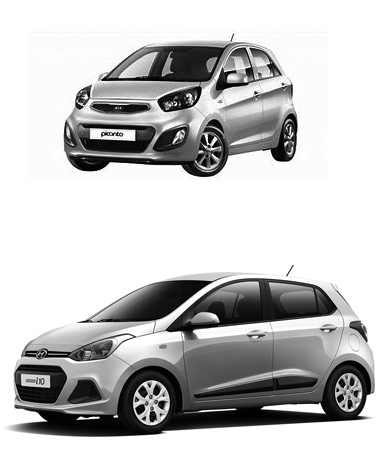 You want to visit our island of St. Martin?
Look no further and contact C.E.M.S, car rental.
Or contact us at 0690 22 24 60 or 0690 29 82 27